CBC is committed to caring for its members.
We have classes and support groups
designed to meet and care for these needs.
We will care for the widow and make
special effort to visit those in the hospital
and care facilities.
Contact Pastor Don Blackmore (dblackmore@cbcj.net)
with questions on how you can be involved in
serving the body, or when support groups meet.
Empty Arms offers comfort, practical wisdom, and hope to those who have lost a child from miscarriage, stillbirth, or tubal pregnancy. This short-term, small group experience for ladies, meets to discuss how God can bring healing and joy out of brokenness and despair.
Questions? Email emptyarms@cbcj.net
Future Class
DivorceCare is a friendly, caring group of people who will walk alongside you through one of life's most difficult experiences. Don't go through separation or divorce alone.
Questions? Email Mollie Moore at mmoore@cbcj.net
Future Class
DivorceCare for Kids is a divorce recovery support group to help your children, 5-12 years of age, heal from the pain caused by a separation or divorce.
Questions? Email dblackmore@cbcj.net
Meets Sundays at 5pm
Family Life Center
CR is a biblical and balanced program that
helps us overcome our hurts, hang-ups, and habits.
Questions? Email Celebraterecovery@cbcj.net
Future Class
GriefShare is a friendly, caring group of people who will walk alongside you through one of life's most difficult experiences. You don't have to go through the grieving process alone. Group facilitator is Kathy Farley.
Questions? Email dblackmore@cbcj.net
Future Class
Pure Minds is a short-term confidential small group that helps men become clean from the sin of sexual addiction and commit to a proven plan for sexual integrity. Extreme confidentiality is guaranteed. Only the group leader will receive the contact information.
Questions? Email pureminds@cbcj.net
Mending the Soul is a confidential support group for ladies who have experienced the trauma and pain of physical, verbal and/or sexual abuse. Only the female leader of this ministry will see the email and will correspond with you details about this ministry.
Email mendingthesoul@cbcj.net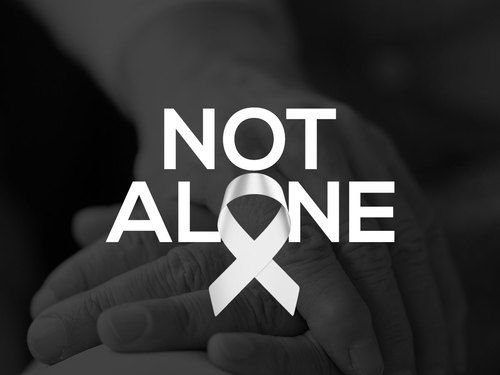 Not Alone's mission is to offer God's hope and love for those facing the challenges of cancer. Our volunteers are survivors who faced their cancer journey with faith.
Questions? Email notalone@cbcj.net
A deacon-led ministry to support widows in practical
and emotional ways.
Questions? Email Jay Jacobs at jjacobs@cbcj.net
Our purpose is to show love and care to individuals in
local hospitals and care facilities.
Questions? Email Jay Jacobs at jjacobs@cbcj.net